Using smart devices to
accelerate research
Smartphones and the Internet of Things are changing how patients
take care of themselves, how they interact with professionals,
but also how research is conducted.
Our smart devices
Withings creates products and apps aimed at helping users watching their health. Withings has developed an ecosystem of connected devices that allow measuring wirelessly and in real-time a broad range of parameters, from the physical activity level to the blood pressure, including the weight and the heart rate.
Activité Pop
The new face of activity tracking
Metrics tracked:
•

Number of steps

•

Distance

•

Calories

•

Sleep

•

Running

•

Swimming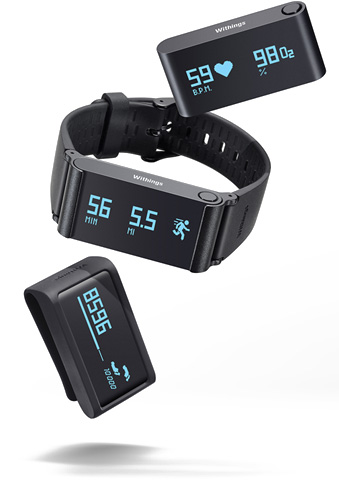 Pulse Ox
Advanced tracking, every step of the way
Metrics tracked:
•

Number of steps

•

Distance

•

Elevation

•

Calories

•

Sleep

•

Heart rate and SpO2

•

Running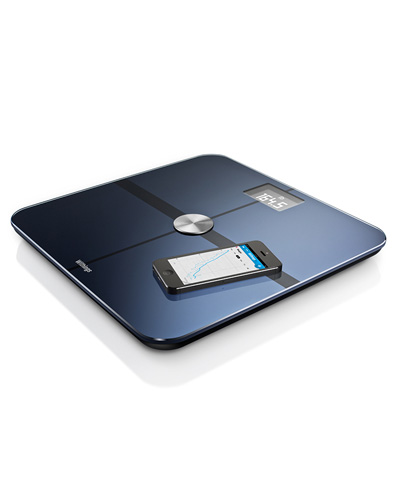 Smart Body Analyzer
Unique health monitoring scale
Metrics tracked:
•

Weight

•

Body mass index (BMI)

•

Fat mass

•

Heart rate

•

CO2 level

•

Indoor temperature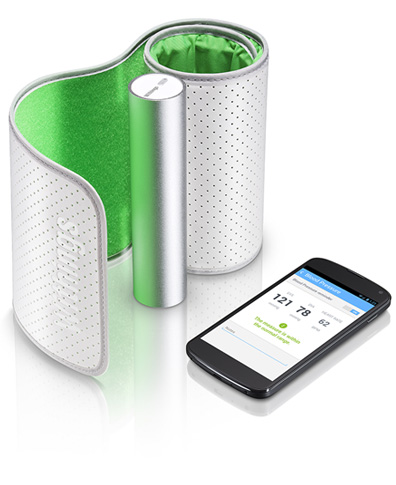 Wireless Blood Pressure Monitor
Blood pressure monitoring made simple
Metrics tracked:
•

Systolic blood pressure

•

Diastolic blood pressure

•

Heart rate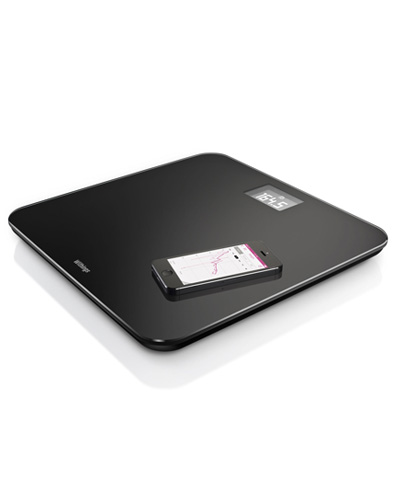 Wireless Scale
Easy weight monitoring for all the family
Metrics tracked:
•

Weight

•

Body mass index (BMI)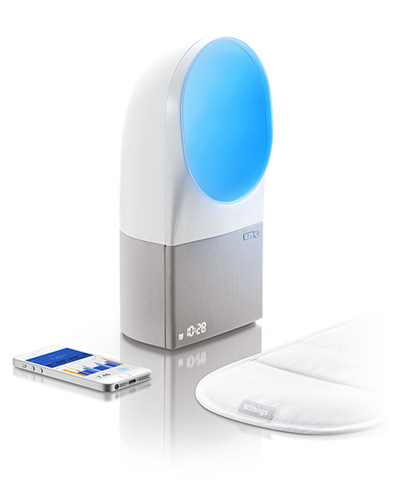 Withings Aura
Intelligent sleep tracking system
Metrics tracked:
•

Total sleep duration

•

Light sleep duration

•

Deep sleep duration

•

Rapid-Eye-Mouvement (REM) Sleep Duration

•

Going to bed time

•

Waking up time

•

Non-sleeping time

•

Number of times a person has woken up during a night
Activité
The Swiss-made activity tracker
Metrics tracked:
•

Number of steps

•

Distance

•

Calories

•

Sleep

•

Running

•

Swimming
Withings Home
Video monitoring system that tracks air pollution
Metrics tracked:
•

Indoor pollution (volatile organic components level)

•

Live video stream

•

Movement alert

•

Sound alert
Thermo
Thermometer reinvented
Metrics tracked:
•

4000 measurements in 2 seconds

•

16 infrared sensors

•

HotSpotSensor™ Technology

•

Synchronizes automatically with the dedicated app via Wi-Fi or Bluetooth

•

Simple, reliable, hygenic.
Withings GO
Well being for everyone
Metrics tracked:
•

Steps, active minutes, distance, calories burned, run and swim tracking

•

Sleep cycle analysis

•

8 months battery life

•

Water-resistant (5ATM - 50m)

•

Clip or wristband: Wear it your way

•

Easily readable E Ink™ screen
New Horizons for Research
Connected devices open up a whole new world of possibilities for research
Real-life User Data
Accelerated Research Roll-Out
Recruitment of Large Cohorts
Significant Cost Decrease
For Patients
---
Data is collected seamlessly and in real-time. Errors and bias typical of self-reported data are avoided with smart devices. Withings applications offer users the optimal user experience, giving them access to the widest possible range of metrics and content validated with scientists.
For Researchers
---
Connected objects facilite cohort recruitment and real-life data collection at scales difficult to imagine before in research, both in terms of cohort size and geographies. Data collection and treatment is secured on our dedicated platform. Our notification system lets researchers tailor their questions, notification, content and time of messaging according to unique study protocols.
Partner research use cases
Notre Conseil Scientifique
Dr. Steven Steinhubl
Scripps Institute - United-States
---
Dr. Steinhubl is the Director of Digital Medicine at STSI and a cardiologist at Scripps Health, Scripps Clinic. Prior to joining Scripps he was the Director of Cardiovascular Wellness and the Medical Director for Employee Wellness for the Geisinger Healthcare System. He was also the Cardiology Fellowship Director, a clinician-scientist and a staff cardiologist there. In the past, he has also been a Global Medical Vice-President for The Medicines Company based in Zurich Switzerland and the Director of Cardiovascular Education and Clinical Research at the University of Kentucky in Lexington.
Dr. Scott Jerome
Université du Maryland - United-States
---
Dr. Jerome is a board certified cardiologist who also holds boards in nuclear and cardiac computed tomography (CT). He is a fellow of the American College of Cardiology, the American Society of Nuclear Cardiology, and the Society of Computed Tomography. Dr. Jerome also serves on multiple committees of the Society of Cardiovascular Computed Tomography and the American Society of Nuclear Cardiology.
Pr Iain Buchan
Université de Manchester - United-Kingdom
---
Pr. Buchan took up his first clinical academic post at Manchester in 2003, where he attracted over £35M of research income and founded the Centre for Health Informatics. In 2012 he was elected to Fellowship of the American College of Medical Informatics, top international honor in the field of Biomedical and Health Informatics. In 2013 his team was awarded MRC Centre status and he became director of the Health eResearch Centre, which is now the methodological hub of the national Farr Institute for Health Informatics Research.
Data Flows Seamlessly From Devices to your Platform
Our API lets you integrate our devices along a secured protocol.
The Withings API lets researchers and doctors integrate Withings devices into their platforms, to retrieve data in real-time on their platform, as is the case with major Electronic Health Records.

Know more on our Developers page
They use our API: